Happy New Year! Onto the Future and the "Next Level"! - January, 2022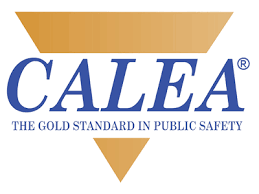 I sure hope this month's article finds everyone doing well, surviving winter, and prospering into the New Year! Looking forward into 2022, I'm excited to lead your Sheriff's Office as we pursue more accomplishments while providing law enforcement service to our wonderful community. I have no doubt 2022 will bring some normal challenges, but too will provide our agency opportunity to move to the "next level!"
As to those challenges - all while in pursuit of success - throughout 2022, your Sheriff's Office will be "knee deep" in the national accreditation process to become accredited through the Commission on Accreditation for Law Enforcement Agencies, frequently referred to as "CALEA." This is an approximate three year process and come April, 2022, we'll be entering our second year into the process. Simply put, accreditation is only successfully achieved by a handful of agencies nationwide. In Missouri alone, there are few agencies that are accredited. I pledge we will successfully complete the rigorous process!
While the accreditation process does bring about many challenges brought forth by needed policy/procedure revisions as such; once we achieve the national CALEA accreditation, our citizens should be honored to know their Callaway County Sheriff's Office truly is a top-tier agency not only locally, but in the state and nation. Simply put, the CALEA accreditation process ensures our agency is meeting rigorous national standards to ensure we are providing professional law enforcement service!
As always, should any citizen have any concerns, comments, input or merely wish to visit about some matter, please contact me. Being elected to represent you is a honor and I always do my best to ensure I am available to any citizen!
Respectfully, your Sheriff,
Clay Chism