PROACTIVE PATROLS NEAR WILLIAMSBURG LEAD TO VEHICLE PURSUIT; ARREST OF ST. LOUIS MAN
01/07/2022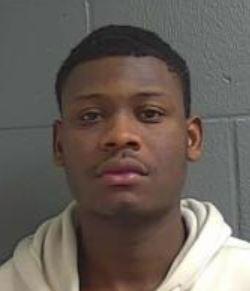 Koran Mitchell, 19, of St. Louis, MO
On January 6, 2022, at approximately 9:48 PM, a Callaway County Sheriff's Office deputy was proactively patrolling the Williamsburg area. During the patrol, the deputy spotted a vehicle on westbound Interstate 70 that had earlier fled from law enforcement authorities in Warren County.
The deputy attempted to stop the vehicle and a vehicle pursuit ensued along westbound Interstate 70. Just east of Kingdom City, another Callaway County deputy deployed tire deflation devices, which the suspect vehicle struck. The suspect vehicle continued for two additional miles and then came to a stop, given the destroyed tires.
Koran Mitchell, 19, of St. Louis, MO was arrested and transported to the Callaway County Jail. The Callaway County Prosecuting Attorney charged Mitchell with Felony Resisting Arrest, in addition to other traffic offenses. A Callaway County judge issued a warrant for Mitchell and he remains in-custody pending $50,000 bond.
End of media release.