Christopher James Stokes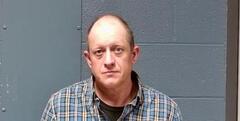 Callaway County Sheriff's Office
365 day commit to the Callaway County Jail - Release - 10/08/2024 at 9:00 a.m.
Note: The charges and bail amounts may change after court appearances and may not be current. Bond companies and persons wishing to post bail should contact the Jail staff at
573-592-2458
for correct bail amount, charges and case numbers.