Sheriff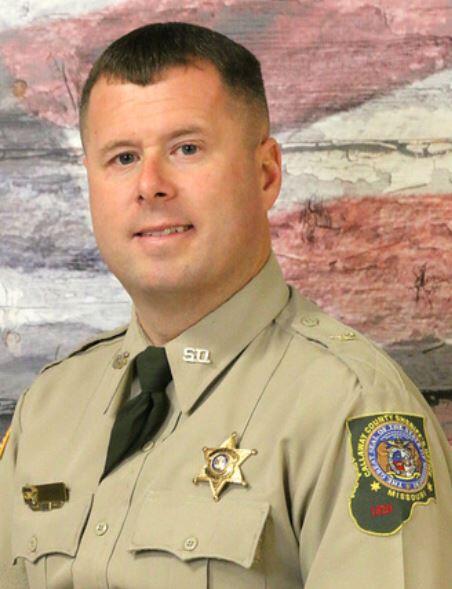 Clay Chism, the current Callaway County Sheriff, is a lifelong Callaway County resident. Clay and his wife Jennifer, also a lifelong Callaway County resident, are the proud parents of two beautiful girls whom attend the county's public school system.
Clay is a graduate of the North Callaway R-1 School District, has a Bachelor's degree in Criminal Justice from the University of Central Missouri and a Master's degree in Criminal Justice Administration from Columbia College.
Clay began his career at the Callaway County Sheriff's Office in September, 2000. Since, Clay has risen through the ranks including detention officer, patrol deputy, patrol supervisor, investigations division supervisor, evidence officer, and field training officer - working under two retired Sheriffs, Harry Lee and Dennis Crane. Clay assumed the role of elected Sheriff on January 1, 2017 and began his second four year term of service on January 1, 2021.
As the elected Sheriff, Clay supervises a staff of 70 employees amongst three divisions - administrative, patrol/investigation, and jail operations. The Sheriff's Office handles approximately 27,000 calls for service annually across the vast 842 square mile county while booking/processing approximately 2,800 arrestees annually through the county jail. Additionally, the Sheriff's Office is responsible for numerous statutory tasks including, but not limited to: sex offender registration compliance, carry concealed weapon permit issuance, entry/auditing of Court arrest warrants, and document process - service of approximately 3,000 Court issued documents annually.
Clay is a current board member of Callaway County Crimestopper's, the MUSTANG drug task force, and Missouri Sheriff's United (part of the Missouri Sheriff's Association). Clay is also an active member of the National Sheriff's Association and the Fraternal Order of Police. Clay previously served as a board member of the Callaway County Coalition against Rape and Domestic Violence and the Callaway County Ambulance District.
Clay says the absolute best part of his job is being able to serve his community, his lifelong home. He makes it known, he is just "Clay" and ensures he is approachable to all county residents.